Evaluate Firehose For Your Business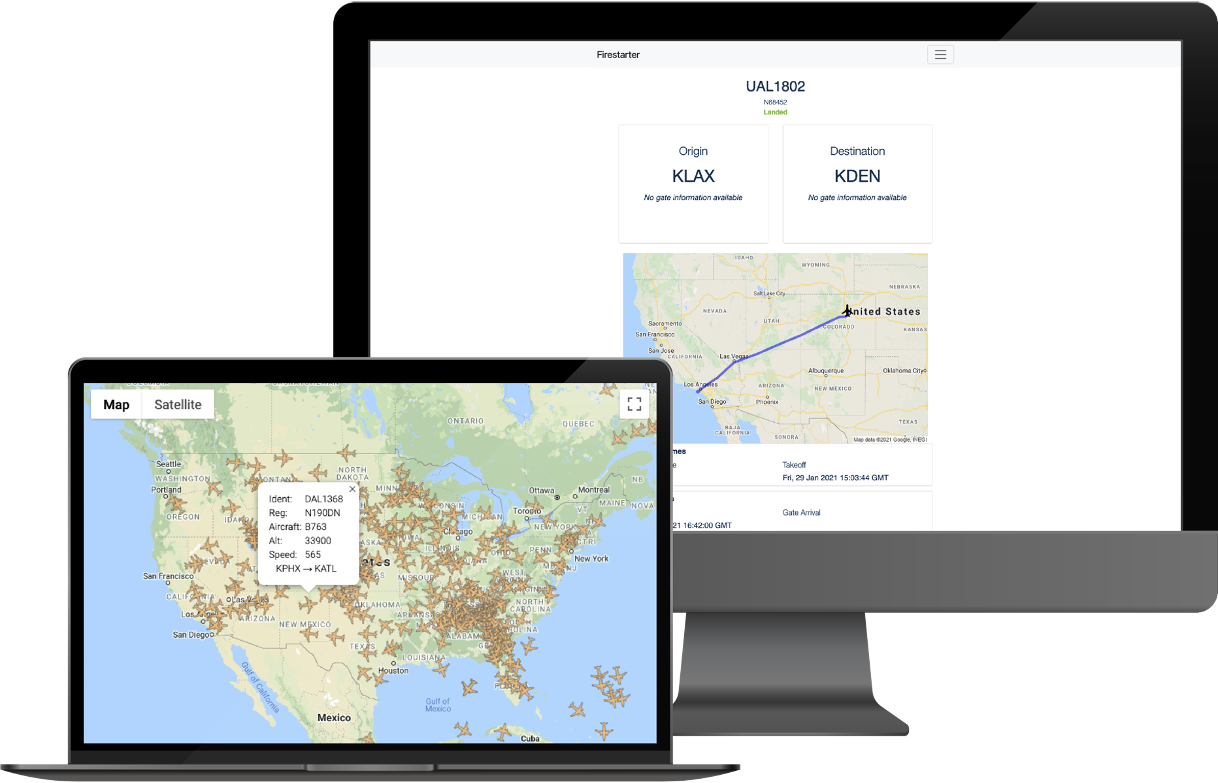 S

treaming flight data feed for enterprise integrations

with r

eal-time,

historical, and predictive

flight data
Firehose enables application developers to create highly customizable solutions, comes with
high-availability SLA options
and 24/7 support.

Sign up for a two-week free trial and instantly gain access to our live, high-frequency data, giving you granular insight on a global basis.
It takes less than a minute to sign up and no payment info is required.
Get up and running in minutes
After signing up for your Firehose free trial, Firestarter, our free development accelerator makes it easier than ever to start live streaming data, so you can see how Firehose works within your ecosystem.
Firestarter can:
Save hundreds of developer hours
Reduce time to market for your integration
Limit switching costs
See a live practical demonstration of how to configure the Firestarter SDK, connect a live streaming data feed from Firehose, and visualize the Firehose data stream in a familiar FIDS interface.

Firehose Data Feed:
Enterprise-grade streaming API

Delivery Method: JSON format via TCP socket

SLA with guaranteed uptime up to 99.7% and 24/7 customer support

Data layers include:

Airborne Positions

Surface Positions

Flight Status (FLIFO)

Foresight Predictions

Weather
Predictive Aviation Data and The Power of Machine Learning
Learn how to achieve increased awareness and improved operational efficiency leveraging our ML and AI technology.
Accelerate Your Access to Aviation Data with FlightAware Firestarter
Learn why Firestarter is an invaluable tool for anyone looking to integrate live flight data available from FlightAware's Firehose Data Feed into their application.