Central to Aviation: Conversations


Eamonn Brennan & Daniel Baker

Join Eamonn Brennan, Director General of EUROCONTROL, and Daniel Baker, CEO of FlightAware, as they sit down to discuss the aviation industry's future with an eye to:
Sustainability

Efficiency

Survival vs. thriving in a post-COVID world

Building Bridges in the Air: How FlightAware & FlightBridge Elevate Your Aviation Experience
Learn how to yield a better flying experience by more simply coordinating services and keeping important stakeholders informed about your flight.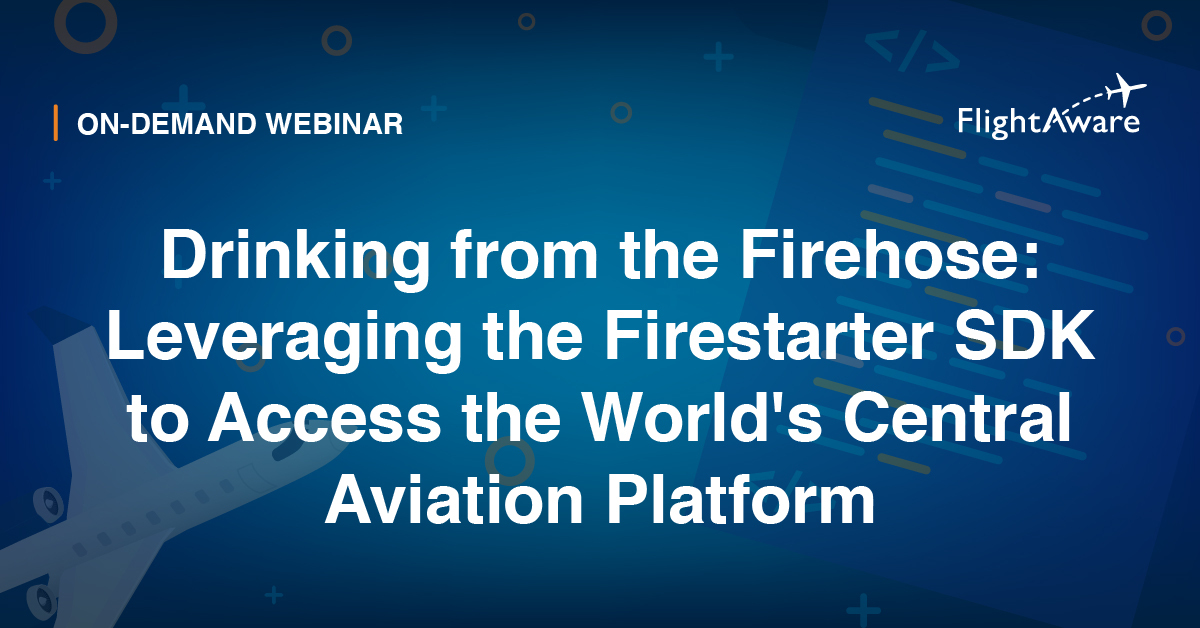 Leveraging the Firestarter SDK to Access the World's Central Aviation Platform
Firehose is FlightAware's live global data feed of complete real-time and historical flight/aviation data and Firestarter is the free development accelerator that makes it easier to access than ever before.
Predictive Aviation Data and The Power of Machine Learning


Learn how to achieve increased awareness and improved operational efficiency leveraging our ML and AI technology.