Drinking from the Firehose: Leveraging the Firestarter SDK to Access the World's Central Aviation Platform
Firehose is FlightAware's live global data feed of complete real-time and historical flight/aviation data and Firestarter is the free development accelerator that makes it easier to access than ever before.
What You'll Learn
How Firestarter can:
Save hundreds of developer hours
Reduce time to market for your integration
Limit switching costs
Live practical demonstration of how to:
Configure Firestarter SDK
Connect live streaming data feed from Firehose
Visualize the Firehose data stream in a familiar FIDS interface
Best practices in using Firestarter:
How Firestarter parses FLIFO messages to maintain a complete view of every flight
How Firehose works within your ecosystem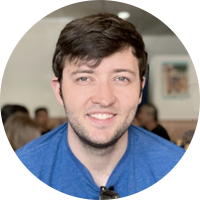 Chris Roberts
Software Engineer, FlightAware
Chris Roberts is a Software Engineer 2 on FlightAware's Backend crew with over 10 years of software development experience. He works on the Firehose and AeroAPI data products and spends much of his time thinking about how to make FlightAware's APIs more pleasant to use.

Julius Ramos
Aviation Sales Executive, FlightAware
Julius Ramos has 12 years of aviation experience, primarily in the business aviation sector. This past year, he was recognized by the National Business Aviation Association as a "Top 40 Under 40", young professionals that are making an impact in the industry. Even though Julius has been a member of FlightAware's data integrations team for only one year, he is already discovering the breadth of use cases in which flight tracking data can be applied.
On-Demand Webinar

Submit your contact information below to view the webinar
Duration: 60 minutes