Integrated Flight Map and Status Solutions
Comprehensive mapping solutions for your applications and web sites
​Using FlightAware's suite of informative and interactive web and mobile mapping solutions, you can easily enhance your passengers' pre-flight, on-board, and post-flight experiences.​
Flight tracking visualizations for individual flights, integrated

into your websites and applications

​

Combined surface and air movement of aircraft utilizing

FlightAware's Unified Feed technology

​

Beautiful worldwide maps including options for various

layer styles and borders, airports, and

weather options

​

Enroute and historical integrated flight tracking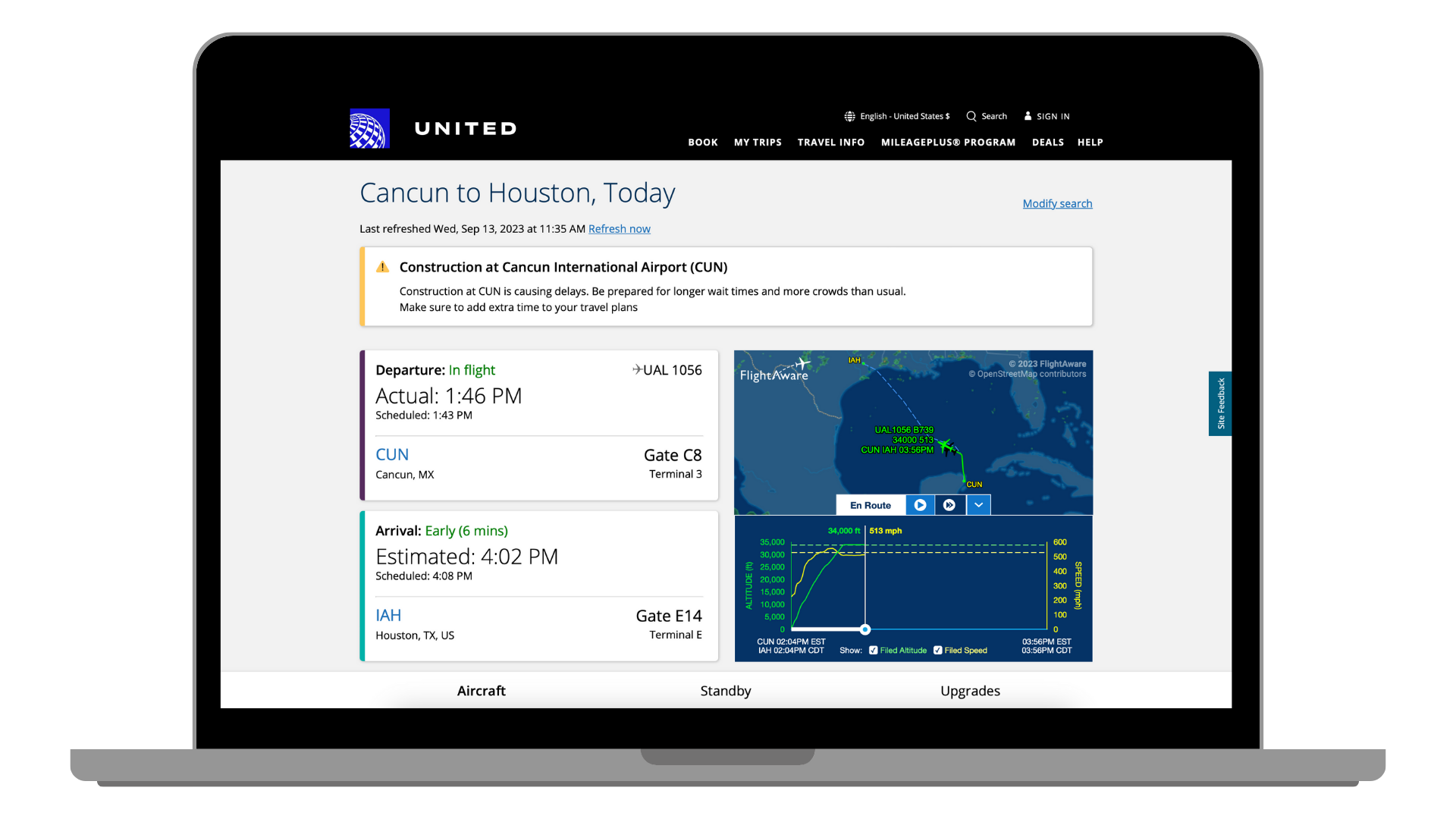 Using a simple JavaScript snippet you can embed maps and aircraft flight status blocks directly into your website.
Real-time representation of an enroute flight

​

Historical flights

​

Displays altitude and airspeed

throughout the flight
A native mobile mapping SDK, which allows you to embed the FlightAware mapping experience into an existing mobile application.
All the same great features as Web

Embedded Maps

​

Easy and well documented integration

​

Developer configurable options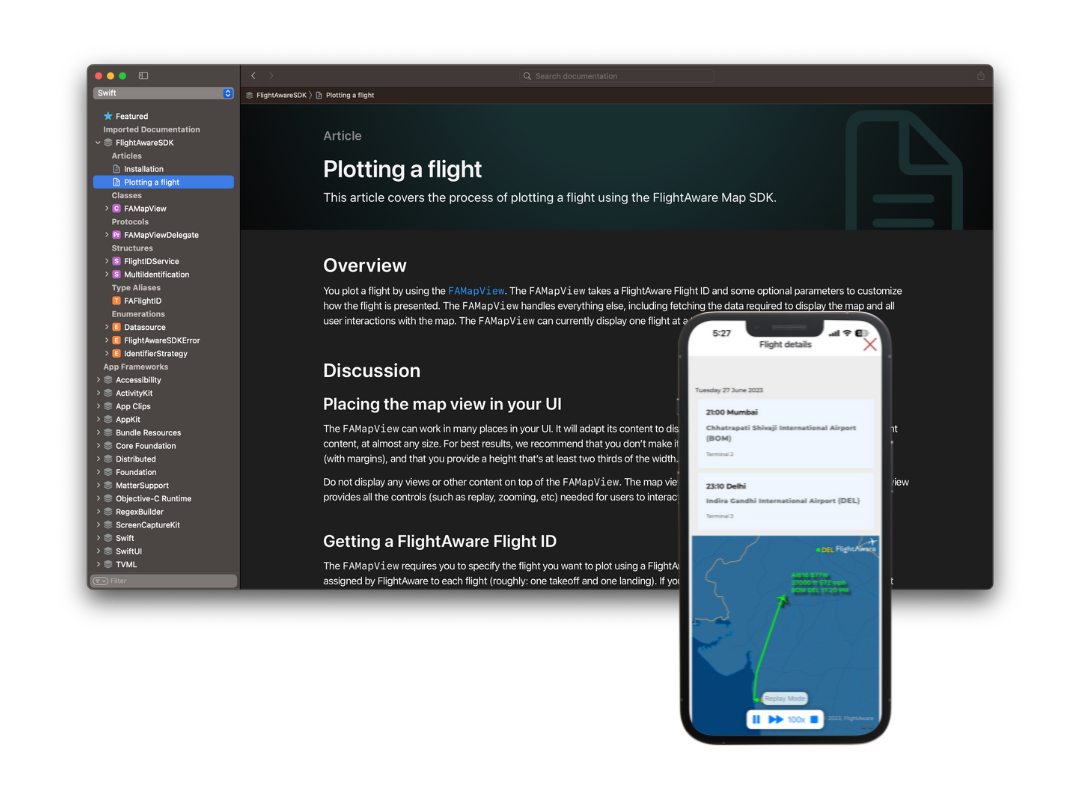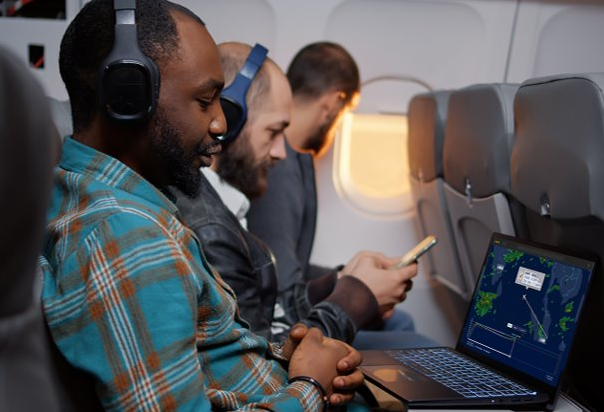 Onboard In-Flight Map Solution
Using our map interface, securely display flight tracks from your aircraft's avionics in real-time on any device supported by your flight connectivity offering for passengers onboard.
JavaScript program files stored onboard the

aircraft

​

Flight data ingested directly from onboard

avionics (no connection to FlightAware needed)

​

FlightAware technical team can accommodate

unique aircraft configurations
FlightAware Foresight, the most advanced machine learning predictions in the aviation industry. This cutting-edge technology allows airlines, airports, and operators to better handle flight delays and disruptions by proactively manage their operations thereby improving the passenger experience. FlightAware Foresight Predictions now include:
NEW! Arrival Runways (available after departure)
ETAs for unrivaled accuracy (ON/ELDT & IN/EIBT)​
Taxi-Out Durations (beginning 3hrs before pushback)​